Famous Ghost Photograph: Denise Russell's Grandparents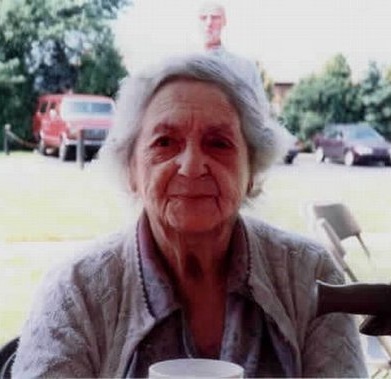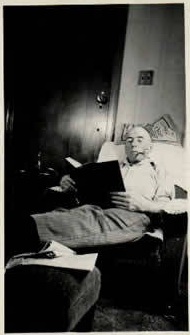 Denise Russell took this photograph of her grandmother on August 17, 1997. It wasn't until December 25, 2000 that she noticed the man standing behind her grandmother. When she took a closer look, she realized that it looked exactly like her grandfather. Why is that surprising? Her grandfather passed away August 14, 1984—more than thirteen years before the picture was taken.
According to Denise, ""The lady in the color photo is my granny. She lived on her own until age 94, when her mind started to weaken and had to be moved to an assisted living home for her own safety. At the end of the first week, there was a picnic for the residents and their families. My mother and sister attended. My sister took two pictures that day, and this is one of them. It was taken on Sunday, 8/17/97, and we think the man behind her is my grandpa who passed away on Sunday, 8/14/84.
"We did not notice the man in the picture until Christmas Day, 2000 (granny had since passed away), while browsing through some loose family photos at my parents' house. My sister thought it was such a nice picture of granny that she even made a copy for mom, but still, nobody noticed the man behind her for over three years! When I arrived at my parents' house that Christmas day, my sister handed me the picture and said, 'Who do you think this man behind granny looks like?' It took a few seconds for it to sink in. I was absolutely speechless. The black and white photo show that it really looks like him."
Although normally the skeptic in me would write this off as a coincidence. Perhaps there was someone who looked similar that Denise forgot about since the ghost was found until sometime after the photo was taken. The reason I can't dismiss it, however, is Denise's willingness to put submit it to scrutiny by submitting her photos to public scrutiny by providing pictures of her grandfather.
If the man behind Denise's grandmother is just a passerby, he does look A LOT like her grandfather. It's either an amazing coincidence or her grandfather watching over his beloved wife. Either way, it's a good story.