Historic Ghost Photograph: Freddy Jackson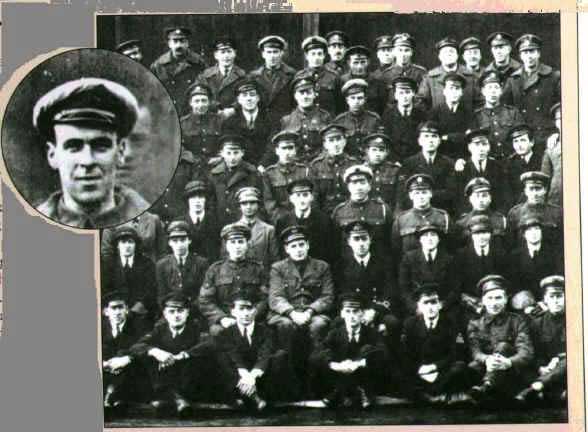 Freddy Jackson was a mechanic in the Royal Air Force during World War I. He was part of a squadron that served aboard the H.M.S Daedalus. In 1919, Freddy was killed when an airplane propeller hit him. Two days later, on the day of Freddy's funeral, his squadron assembled for a group photo. It seems no one told Freddy that he didn't need to show up for the photograph...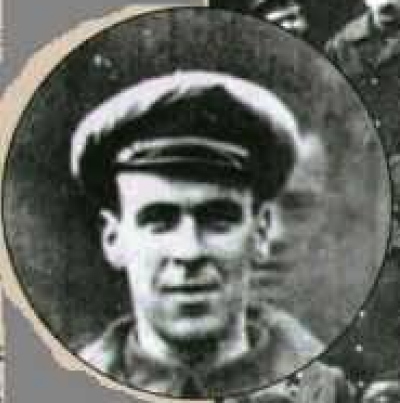 If you look at the back row, right behind the fourth airman from the left is the image of man. The image has been identified as Freddy Jackson.
At first it may seem the image is simply a double exposure, but you'll notice that Freddy is not wearing a hat. Everyone else in the picture is, so that eliminates that possibility. Although it could be someone walking by, it seems strange that they would turn and look directly at the camera. Eliminating those two possibilities might make one believe the photo is authentic, but I wouldn't go that far.
Although the photo was taken in 1919, it did not make an appearance until 1975 when it was made public by Sir Victor Goddard. This means that there was no opportunity to view the negative of the print and identification wasn't made until fifty-six years later.
To compound this, Sir Victor Goddard was someone who became quite obsessed with the paranormal, especially spirits and UFOs. While I don't mean to besmirch his name, there is a high chance that this could have been a simple stunt to help him gain publicity.